Metal recycling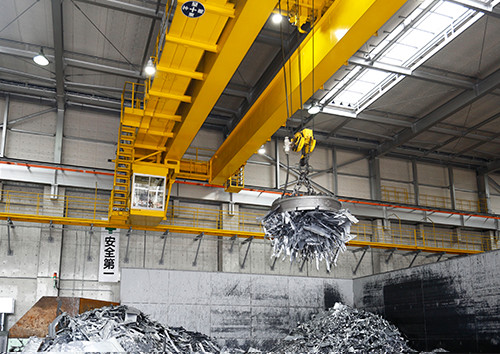 We recycle all types of metals, ranging from iron, stainless steel, and nonferrous metals (e.g. copper, aluminum) to special metals. We ensure automation and labor saving in operations, introduce cutting-edge technologies, and sort metals and remove impurities to achieve efficient recycling. Metal scrap is recycled as high-quality metal resources.
Collection and transport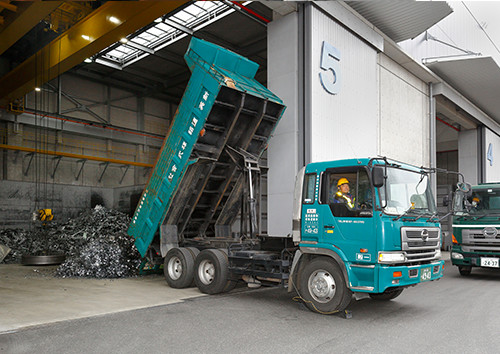 Metal scrap is transported by our logistics company, whose fleet of trucks is one of the largest in the Tokai region. The company also has various types of vehicles and carry-out equipment so that it can flexibly meet customers' needs with specialized services. Close cooperation with contractors enables smooth response to customers' requests even at remote locations.
Waste disposal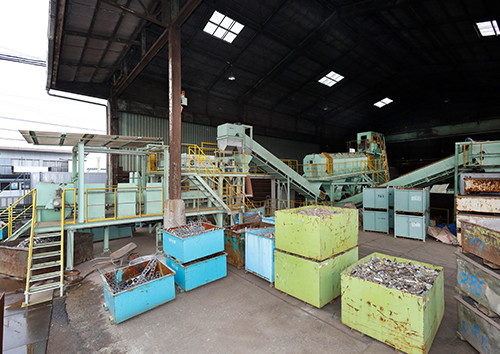 The group companies collaborate to deal with unrecyclable waste that is generated at customers' plants and dispose of waste that is generated when processing metal scrap. Waste plastics and wood scrap, etc. that can be recycled as fuel, etc. are sorted properly before waste is transported to final disposal sites as industrial waste. We ensure legal compliance and transparency to maintain the trust of customers.