Metal recycling process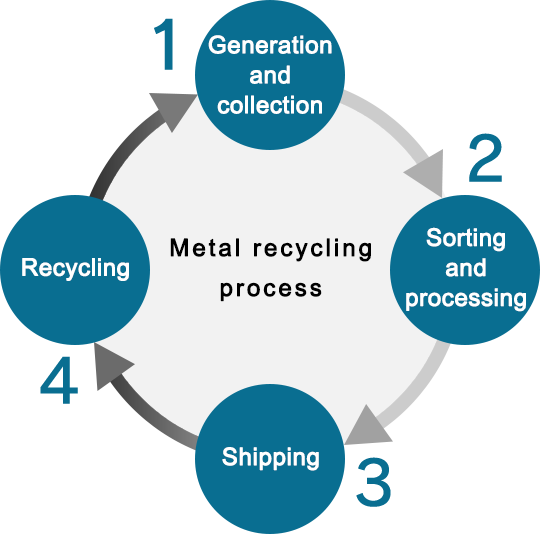 Generation and collection

Metal scrap generated at plants and in dismantling buildings and vehicles, etc. is collected by Shin-Ei Transport (a group company) using trucks.
* Scrap brought in by customers is also welcome.

Sorting and processing

The metals are sorted accurately by removing impurities, etc. and processed into sizes and shapes that are easy to recycle.

Shipping

Various types of metal scrap (sorted and processed iron, stainless steel, copper, aluminum, etc.) are delivered as high-quality resources.

Recycling

The metal scrap is used as raw materials by steelmakers and alloy manufacturers for their products.